A Person With a Passion and Responsibility to Grow With MESSE ESANG
'MESSE ESANG' provides the fair opportunity to talented individuals who will lead the MICE industry.
We cherish each one's value and potential. We will strive to create a rewarding workplace.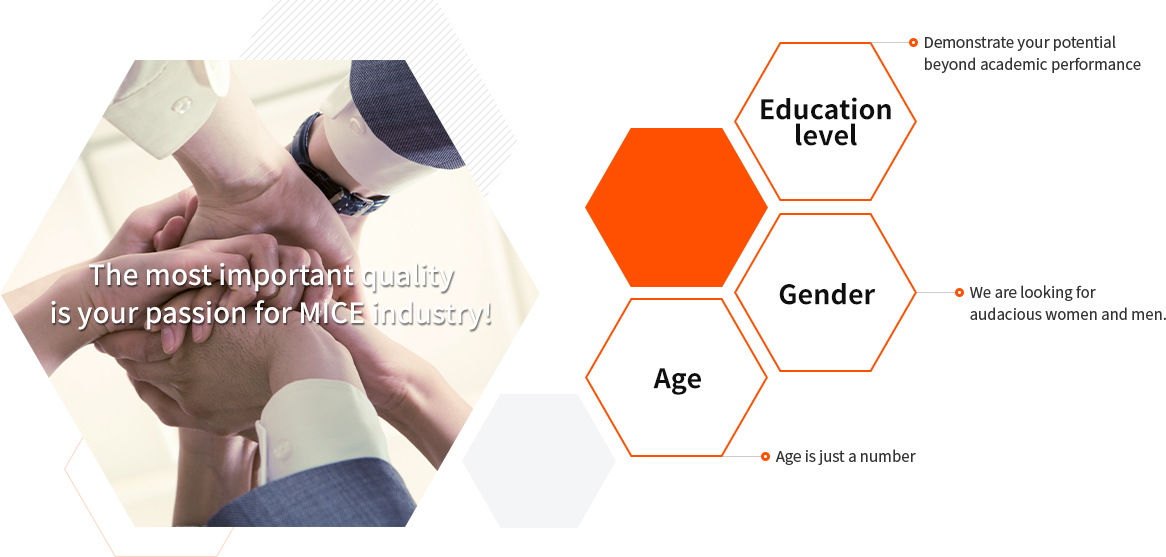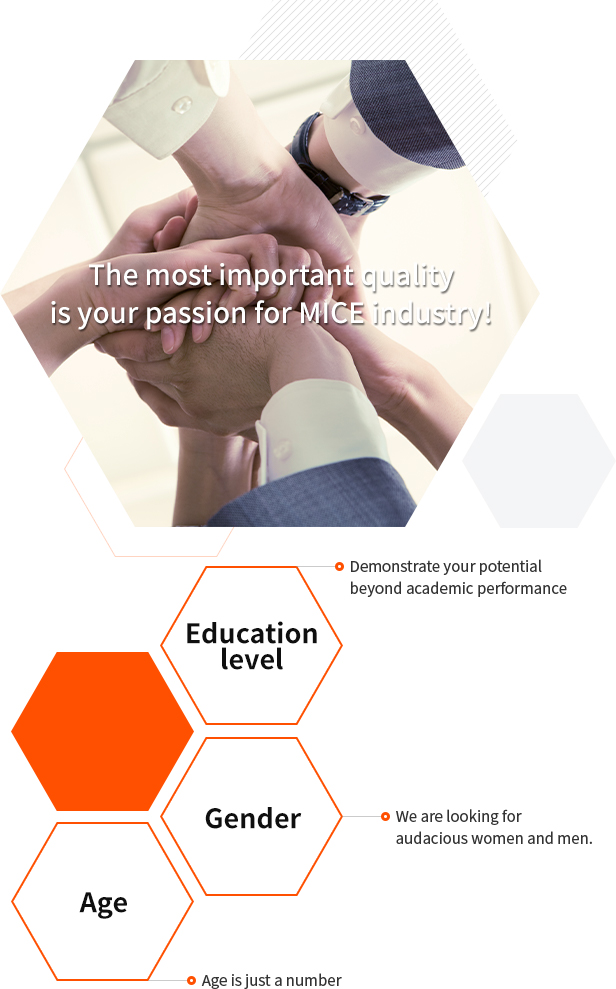 Talented people with open mind for new changes and active learning ability for new knowledge
The longest surviving species in the world is not even the strongest, the cleverest. A species that best adapts to a given environment. The world we live in changes so fast. The knowledge that we have learned is becoming powerless and obsolete all too quickly. We need the quickest and most active people to adapt to our upcoming environment.
Talented people who practices in the fastest and most appropriate way in a new environment
Of course 'thoughtful awareness of a problem' is important, if action is not guaranteed, it's just a fiction after all. Not acting out is come back to us with regret. When someone succeeds, there's nothing more disparaging about themselves than saying, 'That's what I thought.'
Talented people who consistently seek for new challenges even after achieving small successes
Everyone dreams of success. Everyone tries hard at first. But many people don't last long. Once people achieve a little success, people will be satisfied and complacent. We need a spirit of challenge, even if we have a little success, to challenge ourselves with another hunger.