"A platform that connects people to people, people to technology"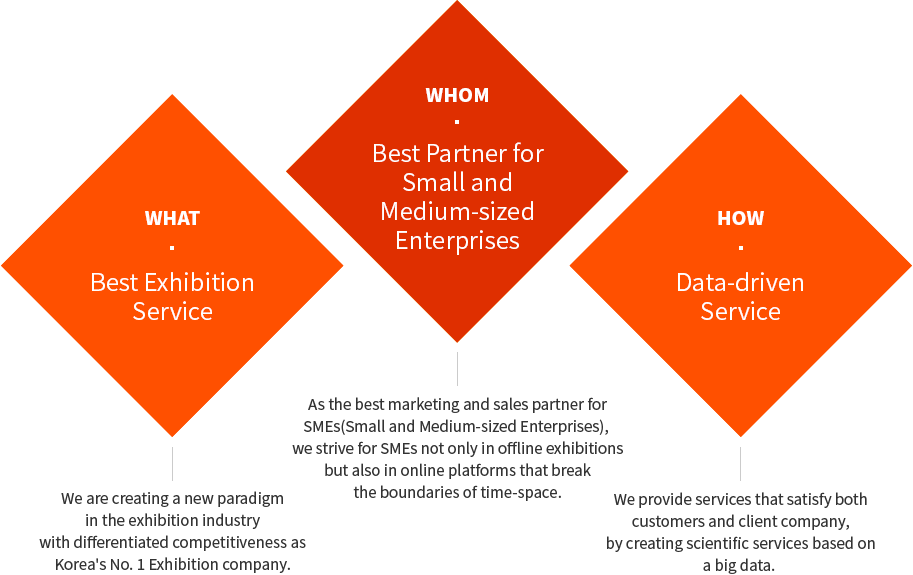 We are creating a new paradigm in the exhibition industry with differentiated competitiveness as Korea's No. 1 Exhibition company.
Best Partner for Small and Medium-sized Enterprises
As the best marketing and sales partner for SMEs(Small and Medium-sized Enterprises), we strive for SMEs not only in offline exhibitions but also in online platforms that break the boundaries of time-space.
We provide services that satisfy both customers and client company, by creating scientific services based on a big data.